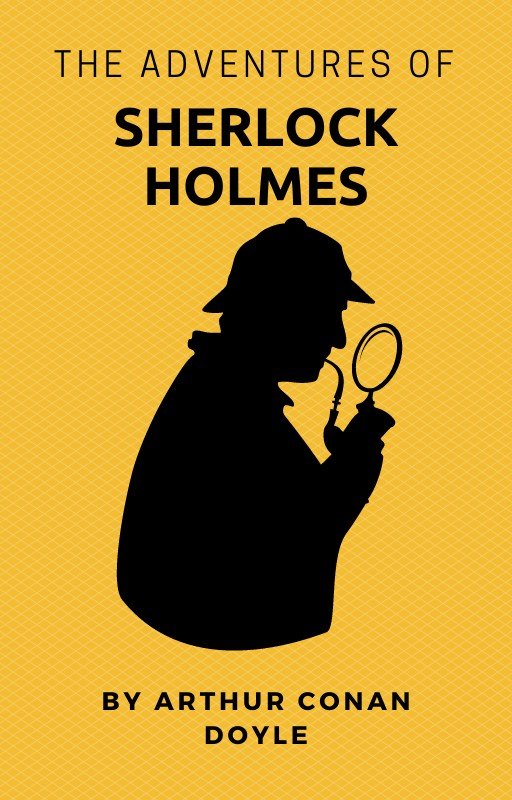 The Adventures of Sherlock Holmes
$2.99
The Adventures of Sherlock Holmes is a collection of short stories by Arthur Conan Doyle, featuring the famous detective Sherlock Holmes and his companion Dr. John Watson. The collection was first published in 1892 and it features twelve stories that were originally published in The Strand Magazine between 1891 and 1892.
The stories are widely considered to be some of the greatest examples of detective fiction ever written. The character of Sherlock Holmes is one of the most iconic figures in literature, and his methods of solving crimes, using logic and observation, have been widely imitated and influenced the genre of detective fiction. The stories in this collection showcase the full range of Holmes' abilities, as he uses his extraordinary powers of observation and deduction to solve a wide variety of cases.
Additionally, The Adventures of Sherlock Holmes is known for its vivid and evocative portrayal of Victorian London, where the stories are set. The stories are also known for their fast-paced and suspenseful plots, as well as their memorable characters, including the brilliant detective Sherlock Holmes, his loyal friend Dr. Watson, and a cast of intriguing suspects and criminals.
Furthermore, the stories are also widely considered as an entertainment literature, where readers can enjoy the thrill of solving a mystery and the pleasure of following the adventures of a clever and charismatic detective. Overall, "The Adventures of Sherlock Holmes" is a classic of detective fiction that continues to captivate readers today.